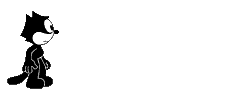 How many a man need?
Until now, I have lived in blissful conviction that not much. Beer in the evening, good people to communicate, girl next door, a favorite thing, that's probably all.
But sometimes life dictates its own, and sometimes situations arise all anecdotal.
I divorced recently. Holiday all the same, and decided to celebrate the event in the spirit of tradition, at least as I understand them. That is - stocked with beer and moored on a dating site, describing himself as best he could modestly, no frills and objectively... (I guess?)
And I sat down, that is, into an ambush - waiting. Got it! Cautiously interested in that for such goldfish caught on a hook?
About beer is like as well as forgotten, became fascinated by the process. I see a girl wants to meet you, well, just all of a... And beautiful, and smart, and has succeeded in modeling, and in the field of IP-telephony work successfully. I looked at myself in the mirror: Oh-ah...
Lord, of course, those who argue, but it was pretty scruffy and life conflicts... Shave in the morning sometimes scary, sometimes with difficulty looking in the mirror hand hold to not cross your... And then a young girl, tender. What am I to old to do?
And here is the beer just in time for the heroic hand caught, drank for bravery and courage, and rushed into the fray.
What I there-sculpted exotic poetic I really do not remember but it does not matter, everyone on this occasion say his own history, according to his worldly and combat experience.
In short, my opponent assigns a rendezvous on neutral territory. Date your way, right?
Arrive early to look around, so to speak, on the ground. Well, impatience, too, naturally, God knows how many years I have been in similar situations did not turn out.
And scary it was, of course. So I took with me to meet a proven fighter - his daughter, Alena, damsel already 15 years old. In case, if the retreat urgently needed, or there for a beer run...
Came acquainted. Conversations, and who you are, and you-you yourself who? Enemy unclear reconnaissance.
Oh, do you like opera?
Yes you, I have an allergy to the opera!
A Rubens you like?
Yeah, no way!
-Do you smoke? As it is harmful!
So, I have a beer and make a master...
-What? Gidropak to offer? Phew, what a mess!
-So I what? Nothing I...
In short, meeting as a diplomatic reception, just not spread the brandy and have solid overtures.
Come back with my daughter, Lenin Street down to Khreschatyk. Well, I ask your opinion about the young lady ?
- Normal - responsible - cool !
- No, - I say - do not go now I think I Give her and opera, and I have one word that brings sour cheekbones, and do not smoke in it and just do this establishment I always bypassed the tenth road, I do not like mannerisms..
And my small beauty commercials with a sly squint at me glance - Next, Dad, okay, you quickly re- train her !
Well, what do you want to do? If children believe in you - will have to comply. Forward so forth!
In short, three days later, my new friend is smoking itself, about the opera does not stutter, and water park or elsewhere on the barbecue does not go against. Oh, I think I managed not to drop their honor in the eyes of his daughter!
And cost only a little rest and relaxation, as there new trouble in bulk.
Ambassador one lady on my rout invites. Say, with his wife, my Ambassadorial fashion once talked... Well, and so on.
And with a hint of regret looking over my jeans and T-shirt stale, my Lady says - Of course, I appear decently with a friend, but... Yet even you nothing to wear...
I realized at that moment that there receptions on these (and we receptions seen!) Intermedia diplomats, always scurrying nimble boys with trays. And if one of the bycatch issue in a thoughtful yes, then at least on the part of the trays brandy well, I tell you, it badsome! A brandy down my scale of values ​​is in first place, after a beer, of course.
it is a not question - I talk, we organize now! - and I hurry in one shop, after a clothing. Приволок shoes and shirt, Lady my touched manufactory, on labels glanced for a moment, and satisfied remained apparently.
But here did throw up is good, but where suit? Do you have a suit? - and looks on me with a doubt. I will put baldly, doubts reasonable. I do not love suits, not my it. Presses it be not that, gentleman in any full-dress uniform comfortably in a dessert can fall asleep, but I do not love them and never had. And money on a soup set from Voronin or Armani will not be enough already simply.
And it is necessary to tell you, that I have to steam of old friends with that in the decision of similar questions it is possible to do without ceremonies yet from years a student, when taking at one the trainers and at other jeans flew on an appointment...
-Не question! - I answer cheerfully, and I collect mobile friend. it is Вова, where our suit?
So now imagine in what sediment was from my spontaneity of Lady! No, reception and other I got through "on hurra"!, but by this phrase "Vova, where is our suit"? she reached me two weeks.
But it was even liked to me...
And it'all!