In general, the attitude of Swedes to the wood is amazing. You walk like that seem to be straight, cut the corner under the rail tracks, it would seem - the game and wilderness.
Winter, all in the snow. And then pay attention to the fact that you go not along the path, and on the groomed track tractor! And the gravel! And along her poles with lighting! That did not notice, and all of a sudden!
In the forest a lot of blueberries. at that it is as it seems. Berries of course not, but very similar. All paved with, I will look into the season, if that's it, very good.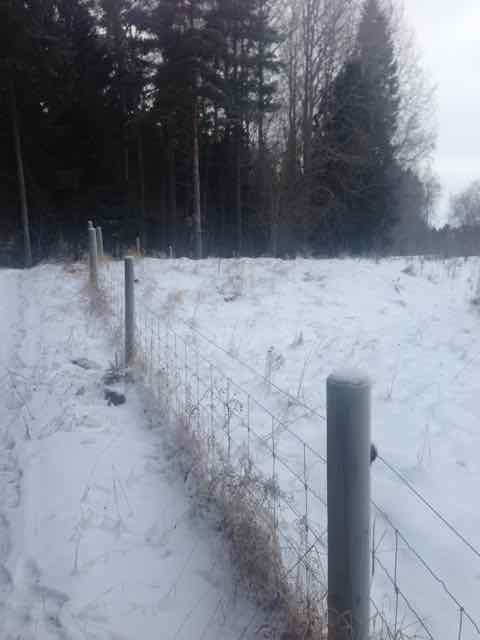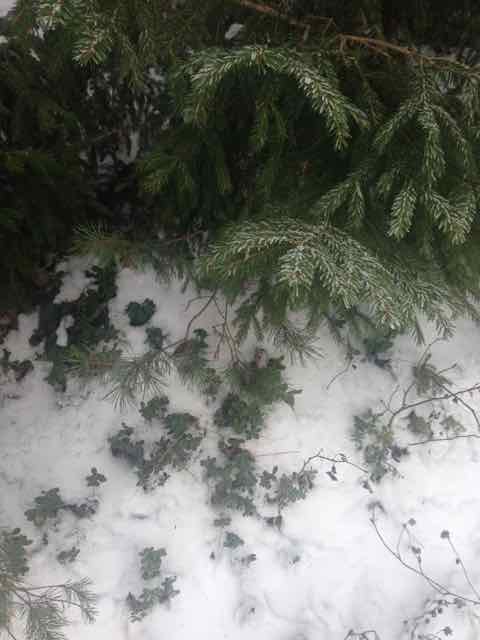 Near the low fence from the grid. I realized just limited pasture, the forest and on the road. On top of the net stretched wire in ring insulators. And the inscription he energized, so accurate, but only on one side of the road. Type - from the other side and walk nothing, and who do not read - his problems. Tension also not tested.

Next corral with two gates and folding ladder stile on the type. Very interesting, but what I keep the beast did not understand in these pens. Fence like a goat, there Mr God knows.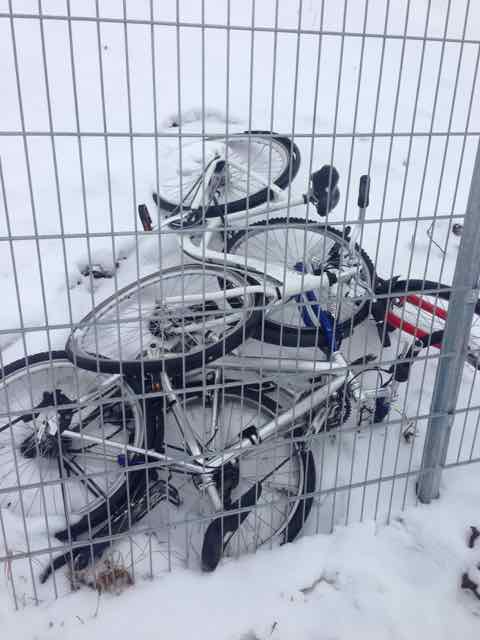 Go ahead. Behind the fence of the local trains see bikes. I must say that it is not fenced off path is not here, navpryamki through the rails do not trample. I decided not to touch, learn and how. The city has seen bicycles near the house as a strapped or just standing in parking lots.
In the evening, asked for a long time here scurrying Dnieper countrymen, is yes, it is quite common. That is stealing bicycles, often, and I think the Swedes are unlikely. Steal to drive somewhere else and there abandoned. That is, you can take. But there is a but - if the police ask, they will not care you took it in the heap that the photo or stolen if lisapedka wanted get to complete.
But then again, there are nuances - when no one sees ...
Told like this in Holland. If so there will be a long time to lie unattended velomashina to not pay attention to the municipality, and hang ads with a proposal to buy it for a nominal sum.
But in general, forest and even here in the industrial suburb of cool. And very clean.