So right off the plane and in Greece. Out of the airport, I looked around. Tomorrow, we are again in the way again in flight, but what day?
Night slept right there. Rather Alia tried to sleep, but I was "guarding". But in the morning, knowing that our flight was already evening, we decided to go and see at least a brief Athens.
Sleeping Beauty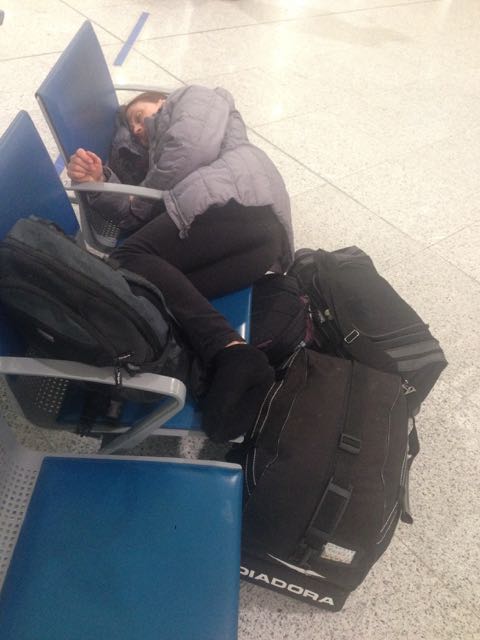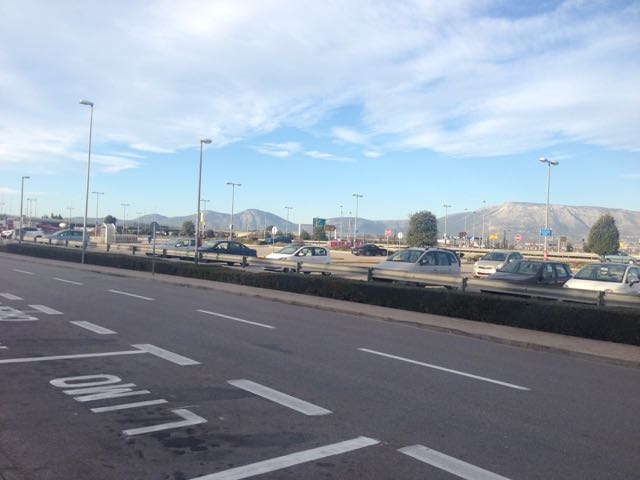 And maybe I did not dare to go to the center, but suggested a Greek local. Russian-speaking, in the past, probably, Odessa)))
It suggests how to get quickly and inexpensively.
First impressions - dusty, and a variety of scooters and mopeds. That set. Of the cars basically the realm of minicars.
The streets are narrow, but among this bustle and dust, bright spots glaring orange fruit on the trees. And beneath them, no one collects. Later I learned that they are not vaccinated, "wild", and so it is very acidic. But we, crazed from snow, ice and winter Kiev is already seemed a miracle.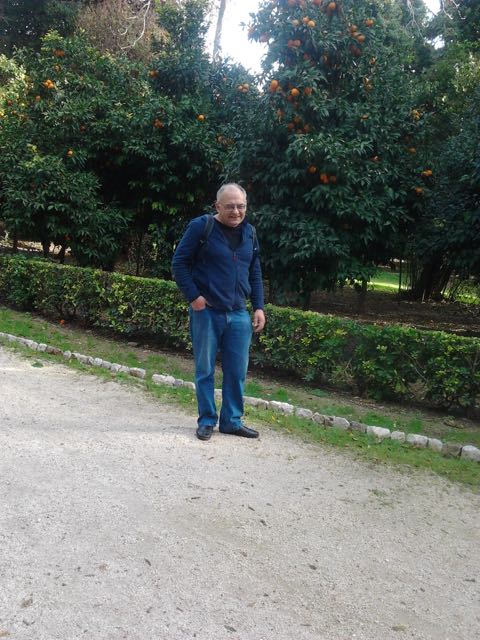 And that clearly was evident - toll roads. The bus to the center of Athens is 5 euros, regular, but it pays. For comparison - in Stockholm later I paid seen.
The center of Athens. Here Alya tyrit oranges under a local white house. You can not tyrit, but the fact, and again a souvenir.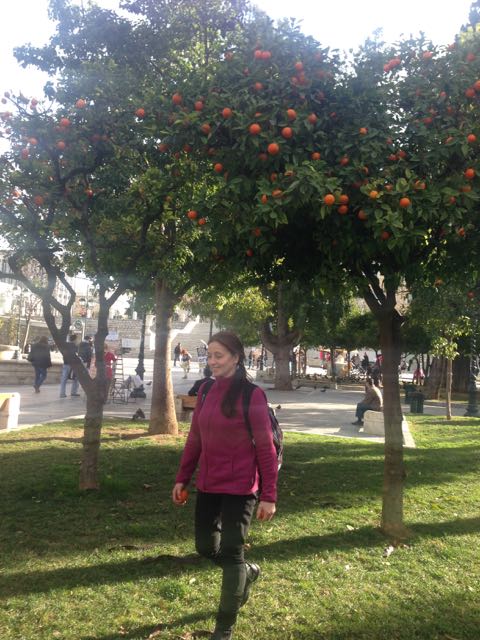 Near the park, and bay trees. As it turned out every woman wants to have in the yard of a laurel tree, or at least a small bush. And shear full bosom - do holy work!
I brought a nail. Forged oychny nail why I thought that if I was in Athens, then at least to the temple of Hephaestus'll get and like it there among the stones to score I can. Prikinuv But in real life, how much time do I have and how much dryapatsya uphill to the temple, he decided that the gods above and so we easily heard, wherever we were. And I postponed for another occasion.
Few photos under the palms, and it is time to return, soon our flight!