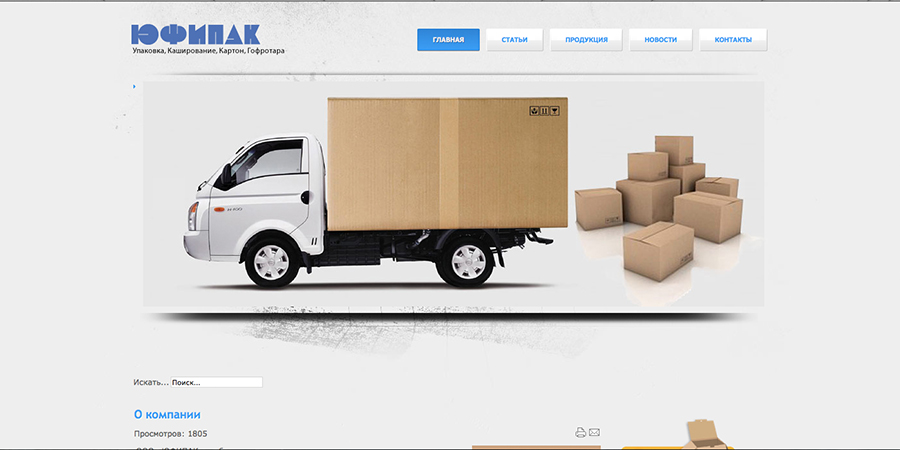 UFIPAK ltd
"YUFIPAK" Ltd. stable but dynamic company.
Our experience will help you the best way to submit your items.
Production halls are equipped with modern equipment, so we can meet any customer's requirements. Also an outstanding approach and high level of professionalism is what sets your company from the rest and allows to provide high quality service to our customers.
The company produces corrugated (cartons, corrugated boxes, corrugated tray) of varying complexity and configuration:
Chetyrehklapannye corrugated boxes of all sizes, from small, to food, to corrugated boxes, packaging for televisions and refrigerators. Used white and brown corrugated cardboard with the possibility of printing.
National Wrapping type chutes complex configuration. Produced by flat and rotary die cutting. Wrapping type chutes used for packaging and transportation of vegetables, meat and dairy products, and many others. etc.. used white and brown corrugated cardboard and micro with the possibility of printing.
Laminated packaging (made ​​of corrugated cardboard and micro-corrugated cardboard with full color outer layer made Offset).
Employees of the company will help you in choosing the right corrugated packaging for your product, namely: design the most comfortable design carton under your product, choose the most correct grade corrugated cardboard, given the characteristics of the goods, will consult on flexography.